Vini Veneti, created from a close friendship and a shared passion for wonderful wines.
Back in 2012, a friendship began when 2 neighbours met, sharing local farm produce in Peschiera del Garda, on the shores of Lake Garda in the province of Veneto, Northern Italy.
One was an Italian from Negrar in Valpolicella and the other, an Englishman from Northern England. Both were regular visitors to their holiday homes across the street from each other. The friendship was fuelled by a collective passion for football, Italian food and of course, the wonderful Italian wines available in the local area.
Lake Garda is sandwiched between two regions of Italy, Lombardia and Veneto. Both regions are huge wine-producing areas and Veneto in particular, produces some of the best and most well-known wines anywhere in the world, including Prosecco, Soave and Valpolicella.
Gabriele is from Negrar in the Valpolicella area of Veneto, north of Verona and he is extremely knowledgeable and typically passionate about wine.
In Negrar alone, there are over 200 Cantinas (wineries) producing wines in varying volumes for a wide range of customers such as supermarkets, restaurants and export to Europe. Interestingly it seems, not so much exported into the UK, except for Prosecco of course and certainly not a great volume of the quality wine that is available to buy in Italy.
During the long hot summers that followed, the friends took on the arduous task of touring round some of the Cantinas that Gabriele was both familiar and friendly with and in some cases related to, to sample some of the wines available and of course meet the producers and their families. The result of these trips was to realise that we have now tasted, sampled and bought, some of, what are in our opinion the best wines produced anywhere.
From that initial friendship and long days researching, Vini Veneti was born. We have created a brand to bring some of these fantastic wines to the UK and to your homes and restaurants. We are bringing wines in from only 5 production zones, Valpolicella, Treviso, Soave, Lugana and Custoza in the Veneto region and only from a hand-picked collection of family-owned producers.
Our selection criteria is, to procure absolute top-quality wine, from passionate producers at an affordable price.
Lugana and Custoza are perhaps lesser known in the UK and are very small production areas, with DOC status. Tim is lucky enough to have a family holiday home in the heart of this area. Here, they produce mainly white, rose, and sparkling wines, due to the soil type, and the whites, in particular, are without doubt truly unique and absolutely outstanding.
Valpolicella is well known for the famous King of the Italian wines, the DOCG classified Amarone Della Valpolicella, but also produces other high-quality wines such as Ripasso, Valpolicella Classico and the wonderful dessert wine Recioto.
Soave is known for it's fresh and fruity white wines and Treviso is, of course famed for it's sparkling wines including the hugely popular prosecco.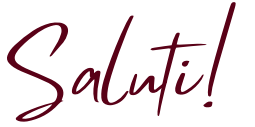 Tim Fairley and Gabriele Righetti