ABOUT CANTINA PASETTO
The farmhouse in which the Pasetto winery is located was purchased by Emilio and Graziella Pasetto in 1977, having come to the area from the Soave wine country in the province of Verona. Here in Lugana, they acquired the western portion of the "Albarone" farmhouse ("cascina" in Italian) and then refurbished and expanded it. Cascina Albarone is a little piece of history in Lugana, an area that is known around the world for the production of the Lugana white wine.
It was here that Emilio returned to what he knew best, backed by the invaluable experience he had gained in Soave's Trebbiano vineyards, now cultivating Turbiana vines, planting new ones, and grafting the ones that produced the least.
Cantina Pasetto was built in the early 1990s when the addition of sons Stefano and Marco to the business gave rise to new objectives, such as making our own wine and bottling in house our Lugana DOC, Lugana I Calmi, and Albarone rosé.
The winery is laid out across the two floors of the farmhouse, with winemaking and the wine cellar being on the underground level and with bottling, the warehouse and offices on the ground floor.
This family business produces some of the most outstanding Lugana wines available anywhere in this famed production region.
Visit their website
Shop their wines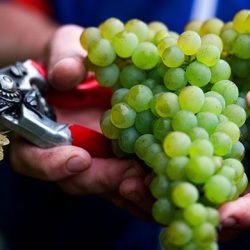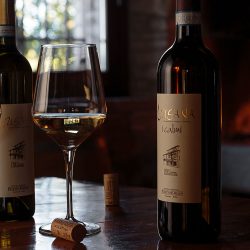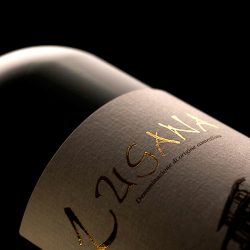 The grapes that give rise to this wine come from...

Albarone Rosato 13.5%

£8.95 incl VAT

The grapes that give rise to this wine come from our Barbera and Merlot vineyards. The collected bunches are vinified to obtain the must. From a brief and appropriate contact with the skins and fermentation at a temperature of 15 ° C, this wine has a fine floral aroma, a fresh and rich salinity flavour, with a typical pink colour.

It can be served with appetizers, soups, fish,and white meat, but is perfectly at home with pasta dishes.

72 in stock

Lugana D.O.C. Cascina Albarone from Pasetto winery has a straw...

Lugana Cascina Albarone D.O.C.

£9.50 incl VAT

Lugana D.O.C. Cascina Albarone from Pasetto winery has a straw yellow color, a delicate bouquet of sweet white flowers with the presence of fruit (pear, green apple, banana). Lugana white wine has a pleasant acidic, but soft, fruity and persistent finish.

Irresistible as an aperitif and excellent enjoyed with friends on a summer's evening.

93 in stock

From the grapes of the "i calmi" vineyard (planted in...

Lugana I Calmi Riserva DOC

£11.75 incl VAT

From the grapes of the "i calmi" vineyard (planted in 1970) the best bunches are selected, those most exposed to the sun and with a higher sugar content. From there the lugana d.o.c. "The Calms". The white lugana wine is straw yellow in color with good alcohol content. It has a pleasant and very elegant perfume, never violent, full of always delicious nuances, in which the sense of smell delights in the search for floral and fruity scents.

It can be served with fish appetizers, delicate first courses, fish dishes, in general, white meats and young cheeses.

45 in stock